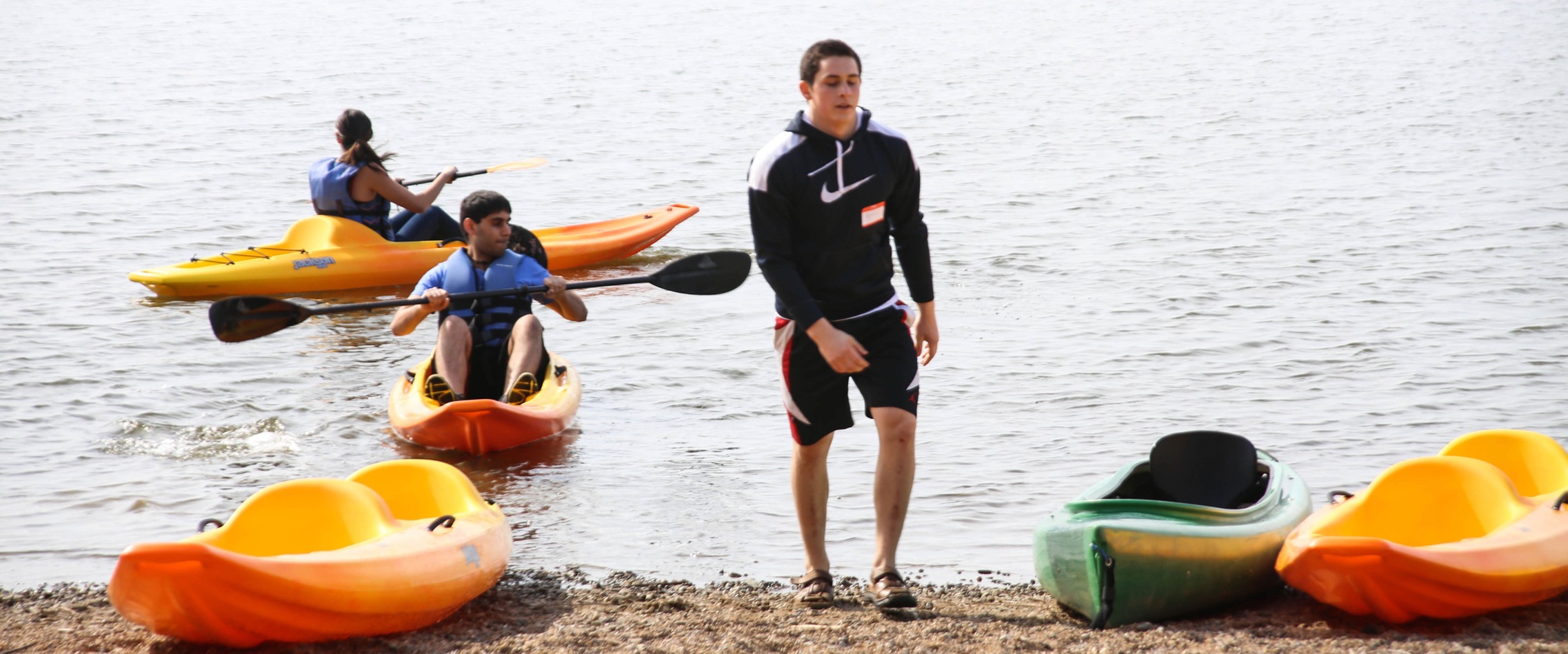 Bear Adventures
Bear Adventures
New for spring 2017, WashU Rec is introducing Bear Adventures outdoor trips. We're kicking off this program with five trips to some of the best outdoor attractions in the St. Louis area. Register for Bear Adventures on the online store under "BearFit Programs." Bear Adventures trips are only open to WashU students and other members of the Sumers Recreation Center.
Ice Skating Trip Saturday, Jan. 28
Carve up the ice with your friends amongst the natural beauty of Forest Park. This trip includes an evening of skating at Steinberg Skating Rink, complete with a hot cocoa break.
Cost: $5 (Includes transportation, skate rental and hot cocoa)
Snow Skiing/Tubing Trip Canceled
The Skiing trip was canceled due to unseasonably warm conditions at the Hidden Valley Ski Resort. As an alternative, we have added the Mastermind Room Escape trip listed below.
Mastermind Room Escape Saturday, Feb. 25
An Escape room is a room with hidden clues and puzzles that must be solved by the team of 12 that is locked inside before the sixty-minute time window elapses. With varying themes, each escape room will present a different mystery that must be unraveled. Transportation to Mastermind Room Escape, food and beverage will be provided..
Cost: $25 (Includes transportation, food and beverage)
Hiking Trip Saturday, March 25
Spend a day hiking the most scenic trail in the St. Louis metro area. The 7.4-mile Lewis & Clark Trail passes by limestone cliffs and bluff escarpments with sweeping views of the Missouri River.
Cost: $5 (Includes transportation and lunch)
Day at the Lake Saturday, April 15
Enjoy a day on the water at Creve Coeur Lake. Take a canoe or kayak ride or just hang out on the beach.
Cost: $10 (Includes transportation and lunch)