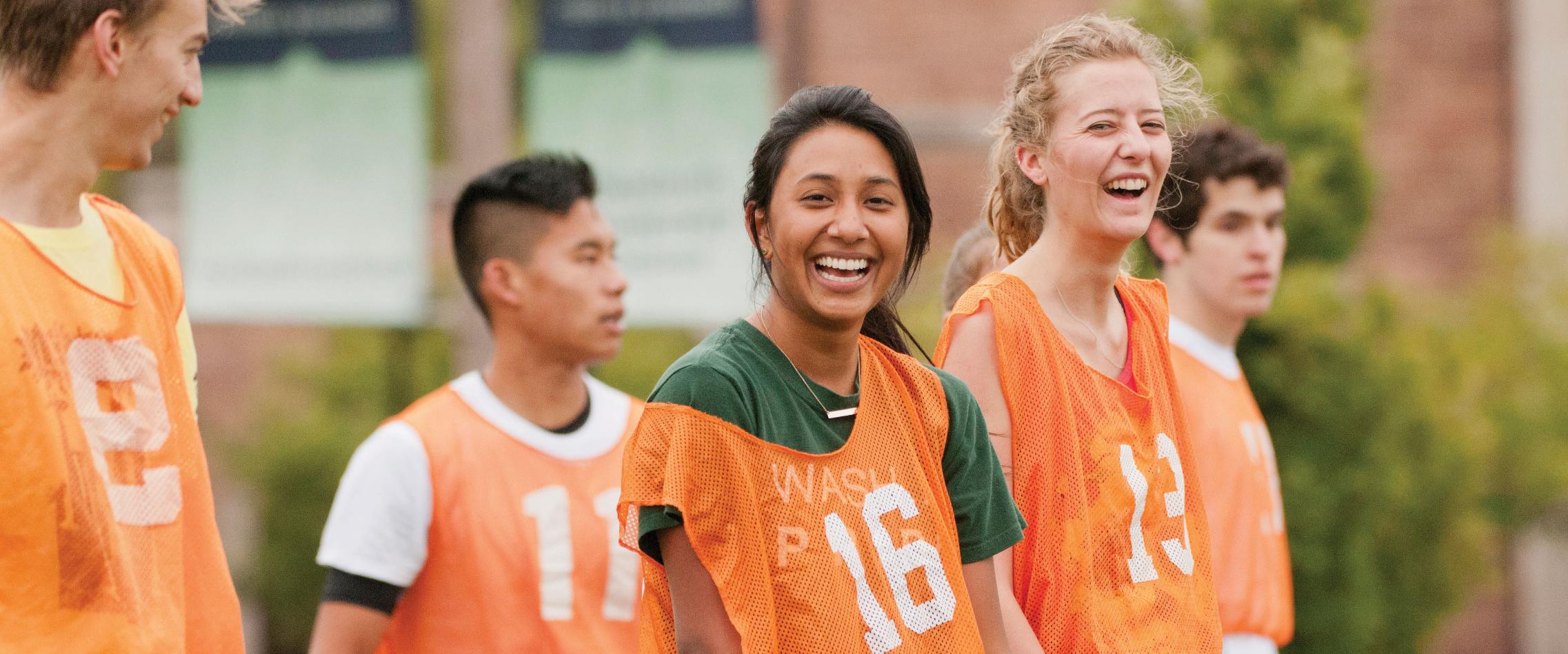 The Rec Fund
The Rec Fund
The escape you feel when your feet rhythmically pound the track…
The racing of your heart when you catch the game-winning touchdown in the intramural championship…
The calm that comes when tension leaves your body after an hour of mind-centering yoga…
The energy you feel when spending time with friends in a comfortable space…
Many of the most memorable college moments occur outside the classroom. WashU Rec provides students with the outlet they need from their rigorous academic demands by offering a wide range of activities and programs that foster active and healthy lifestyles.
With a focus on well-being, WashU Rec allows students to socialize, play, find balance, and compete in an inclusive, welcoming environment.
Make an Impact
The Rec Fund directly supports the advancement of fitness, recreation, intramurals, and wellness programs at Washington University. The generosity of alumni, parents, and friends to the Rec Fund ensures every student has the opportunity to engage in recreation programs and services that challenge both mind and body.
Your gift transforms the student experience and furthers Washington University's commitment to the whole person.
Gifts to the Rec Fund support:
Intramurals
Health and wellness programming
State-of-the-art equipment
Outdoor adventure trips
Group exercise classes
Contributions via mail should be made payable to Washington University and sent to:
The Rec Fund
Campus Box 1202
7425 Forsyth Blvd.
Saint Louis, MO 63105
For questions, please contact: 314.935.5279 or athletics@wustl.edu.