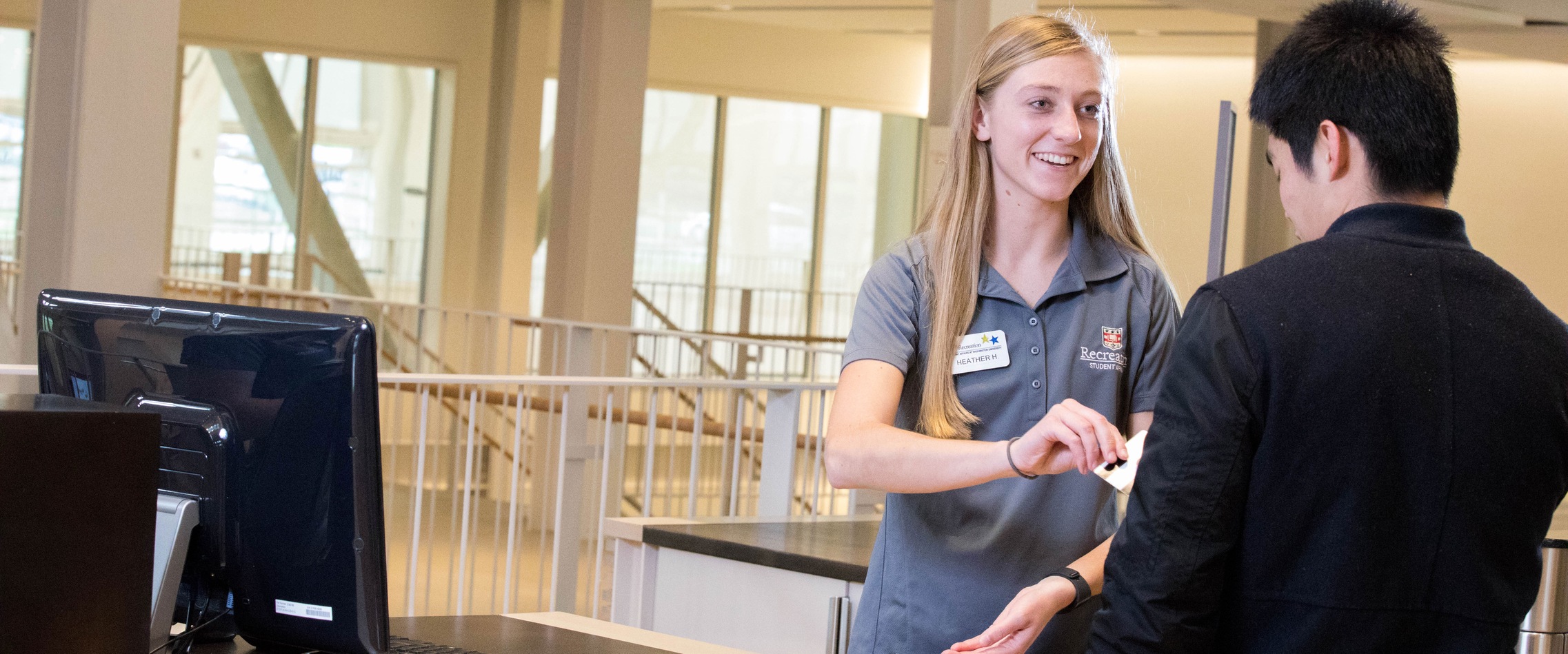 Team WashU
Team WashU is the student employment program in the Office of Recreation designed to prepare students for lifelong employment success. WashU students hold front-line positions in all program and service areas including intramurals, facilities, aquatics, guest service and marketing.
Team WashU promotes ownership and responsibility in its employees and takes pride in hiring dynamic, outgoing individuals looking to be challenged. Attend a Team WashU recruitment session to find out more!
Recruitment Dates
Check back later in the summer for fall 2019 Recruitment dates.