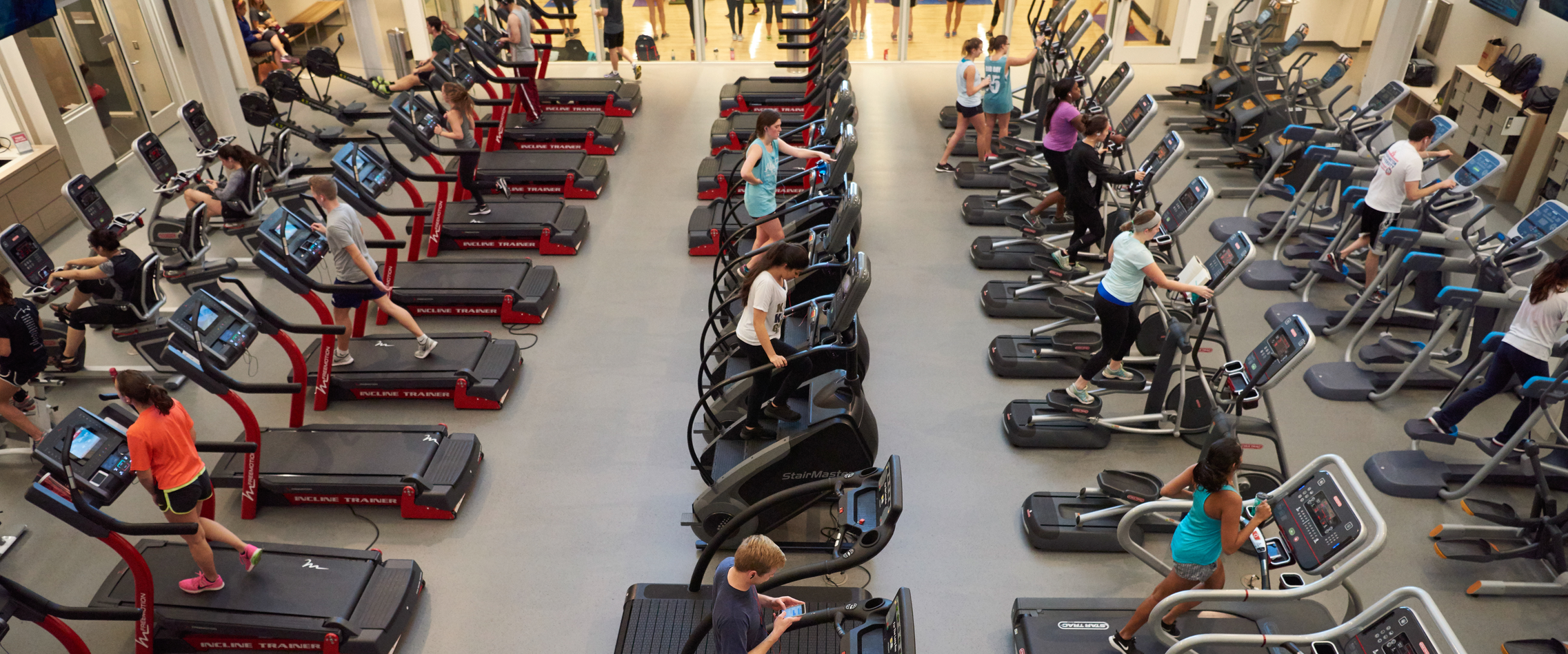 Sumers Fitness Center
The primary area for individual cardio and strength training, the Gary M. Sumers Fitness Center is located below the main concourse on Level 2 of the Sumers Rec Center.
The west end of the Sumers Fitness Center is a cardio plaza that features 65 cardio machines, including treadmills, ellipticals, stair steppers, lateral trainers, stationary bikes and rowing machines.
The east end of the Fitness Center houses the strength training area, which includes 41 strength stations and a full assortment of free weights. This area is also outfitted with a 12-foot medicine ball wall and a functional fitness rig.
CARDIO FLOOR
65 pieces of equipment
26 treadmills
19 ellipticals
11 stationary bikes
4 rowing machines
4 step mills
1 upright body ergometer
STRENGTH FLOOR
41 stations
13-piece selectorized circuit
6 bench presses
6 power cages
6 Olympic platforms
1 max rack
8-station cable machine
5 plate-loaded machines
2 ab/low back benches
Dumbbells up to 125 lbs
14' functional fitness rig
12' medicine ball wall