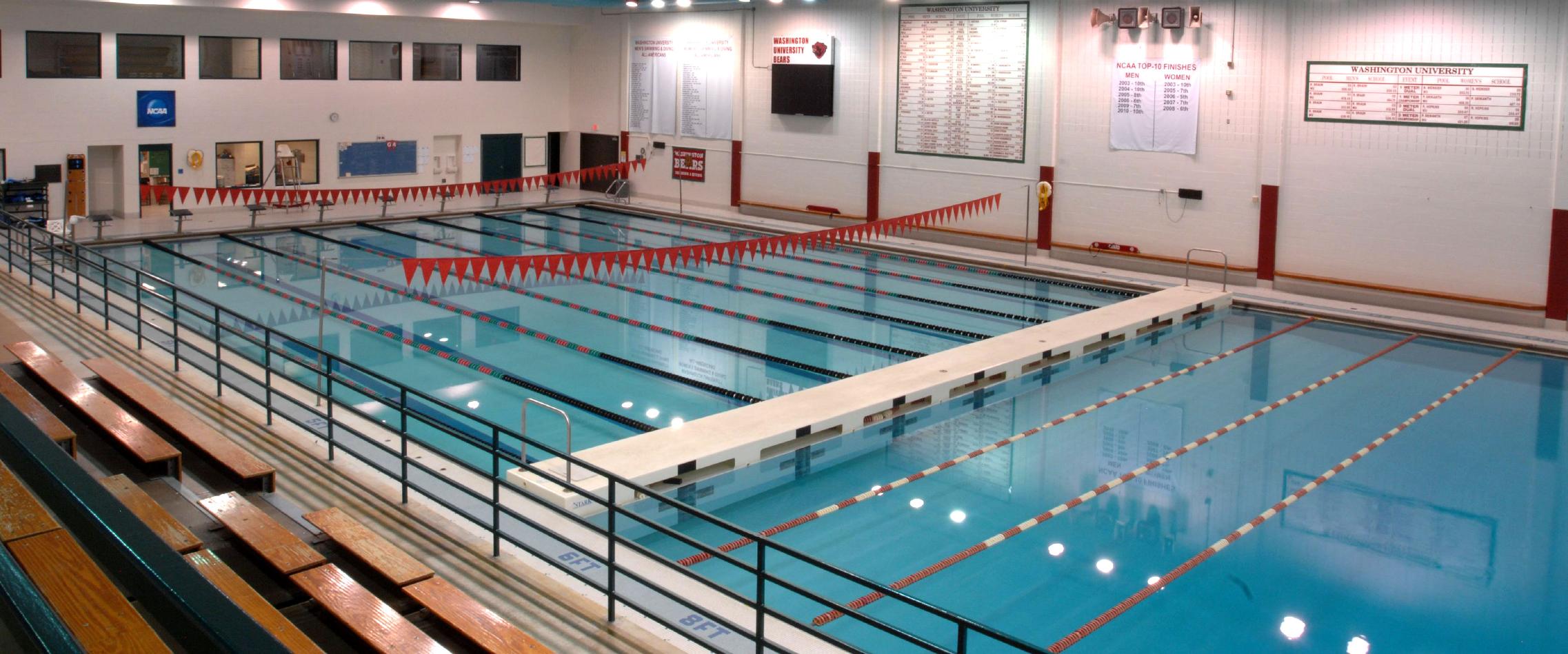 Millstone Pool
Located on Level 1 of the Athletic Complex, Millstone Pool features eight lanes with a moveable bulkhead that extends from 25 yards to 25 meters. The pool also contains a diving well with 1-meter and 3-meter springboards.
Millstone Pool is the home of the WashU varsity swimming and diving team as well as several WashU sport clubs, such as the men's and women's water polo clubs, the swimming club and the triathlon club.
The pool has hours set aside daily for open recreational swimming in the 25-yard lap lanes as well as in the diving well.
WashU Rec offers open log rolling from 7:00-8:30 p.m. every Wednesday in Millstone Pool. Log rolling is a fun and challenging sport where participants attempt to stay upright atop a floating synthetic log as it rolls in the water. Participants can go solo or challenge a friend to see who can stay up the longest. Log rolling is open to any and all members. No experience necessary!
Please note: Millstone Pool will be closed from May 17 through August 11, 2019, for a major overhaul. We apologize for any inconvenience during the closure.
Upcoming

Events
Related

Links
Open Swim

Hours
Adjusted Hours