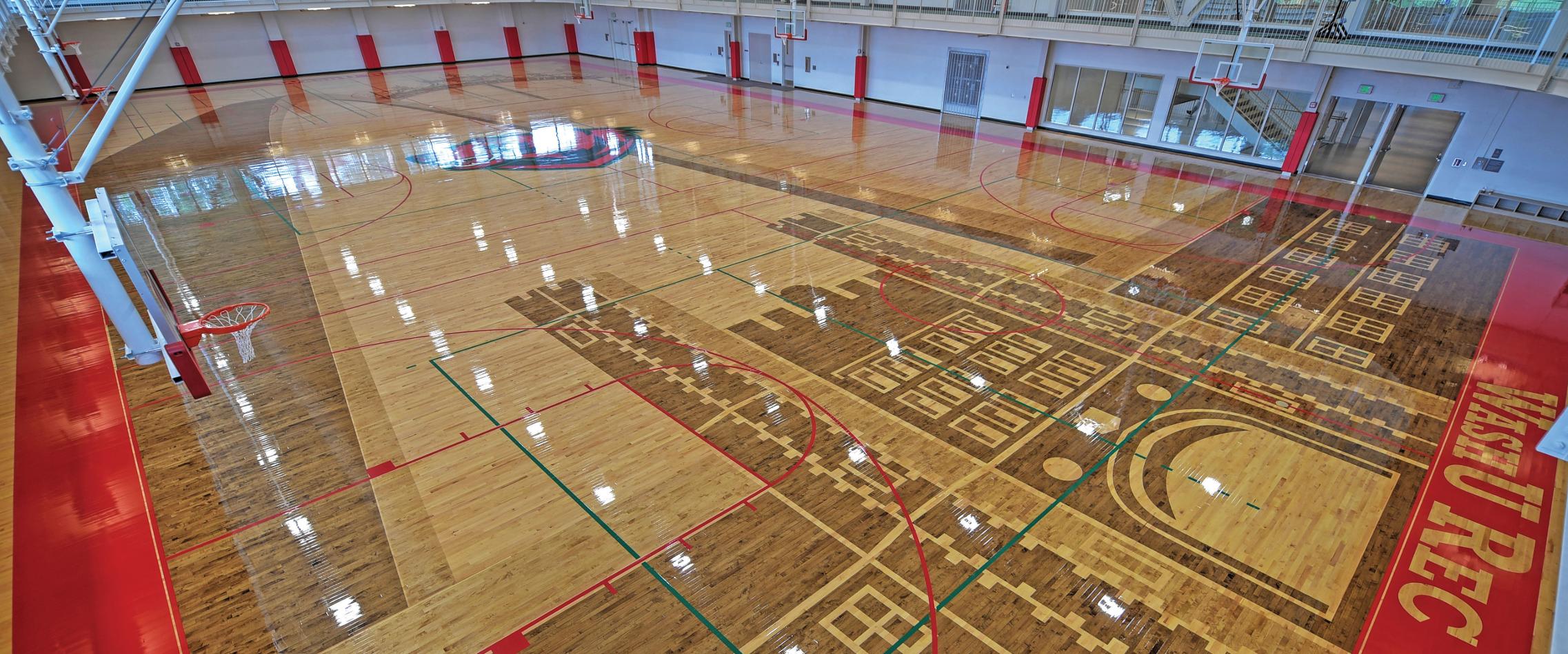 Rec Courts
Some of the best views on the WashU Campus are right here in the Sumers Recreation Center.
The biggest gym floor wood stain mural in the midwest showcases WashU landmarks Brookings Hall and the Francis Field Gates as well as St. Louis' Gateway Arch. One look at the Rec Courts, and you might decide to start playing more basketball
The Rec Courts are the home for indoor recreational sports at WashU. Lined to accommodate three basketball, volleyball and badminton courts, the courts will host open rec play as well as intramural competitions.