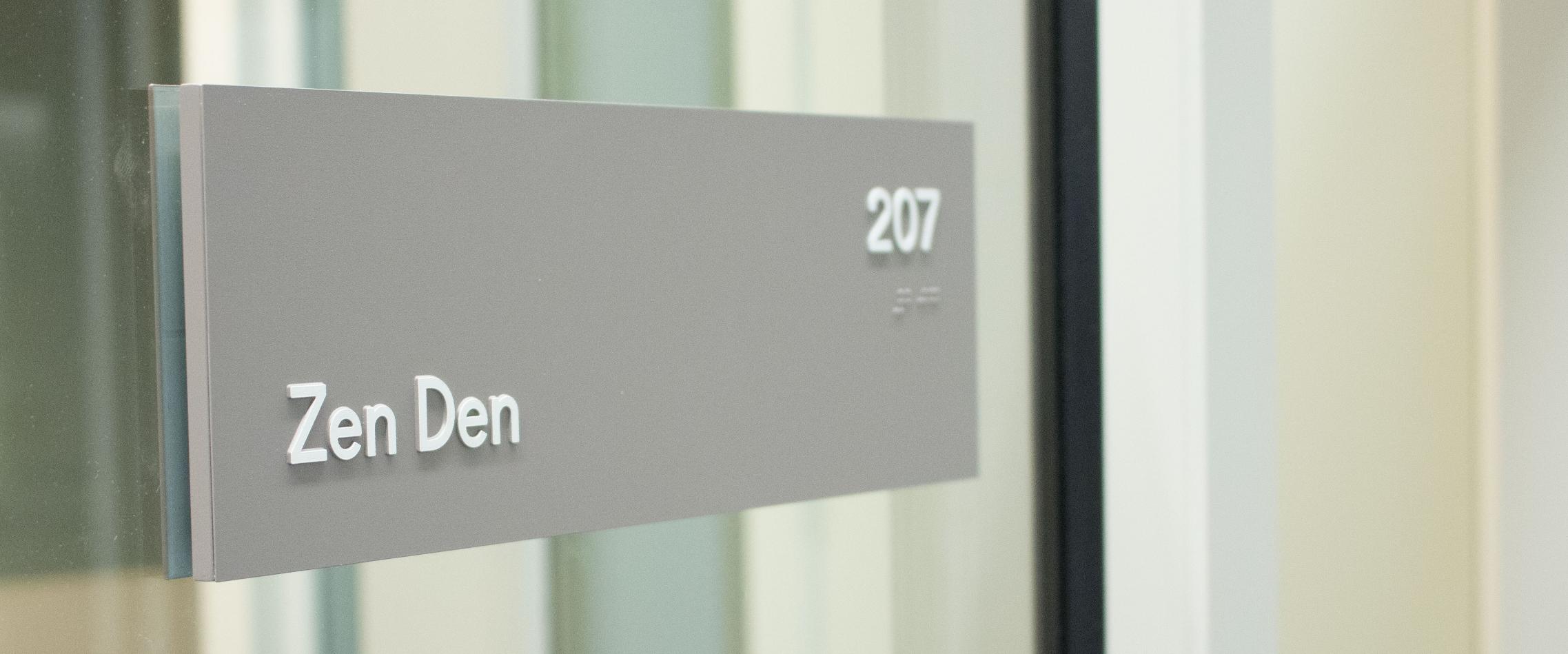 Zen Den
The Zen Den is a relaxation space located next to the equipment desk, just off the Sumers Fitness Center on Level 2.
Located within the Zen Den is the Relaxation Room, which features two massage chairs available to members for complimentary use. Members can book a 20-minute appointment anytime on our online store, or up to two hours in advance in person at the equipment desk. When booking online, log in using your WUSTL Key and select "BearFit Programs" and "Relaxation Chair."
Also located in the Zen Den is a massage therapy room where members can purchase massage therapy services with our licensed massage therapist Carly.